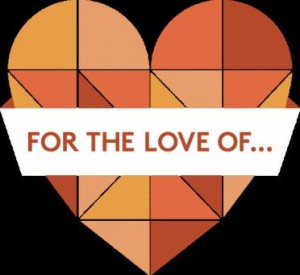 YORKSHIRE!
10th November 2015- 13th December 2015
ALL EYES will be on Paris in December as world leaders attempt to formulate a global agreement on climate change. The French hosts of the climate summit and the UNFCCC have called on people to mobilise and demand action. As Lauren Fabius, the COP21 president has said, "We are the first generation to really become aware of the problem and yet the last generation that can deal with it."
We want to send them a message loud and clear from Yorkshire – and we need your help to do it!
Our festival, 'For the Love of Yorkshire', launches on 10 November in Leeds and York and runs until 13 December. Linking with the Climate Coalition's UK campaign, For the Love of …, the aim is to start a county-wide conversation about climate change and take those messages to Paris. After all, we know how great Yorkshire is at getting things done – just look at the success of the Yorkshire opener to the Tour de France in 2014, called by its race director as the 'grandest' Grand Depart in its 111-year history. No other county has seized the initiative on climate change yet. Let's get Yorkshire to show the way!
Exciting events are happening. We've already got news of cycle rides, talks, special services, debates, film showings, rallies, plays and workshops. But there is scope for much more. Which is where you come in …
Tell us if your group or organisation already has events planned.
Organise new events on a climate theme (the more creative, the better)
Volunteer to help us with your time, talents, ideas, knowledge and networks
Affiliate your group/organisation/institution to Zero Carbon Yorkshire
Sharing this with your contacts to get the message out across Yorkshire
Like us on Facebook at Zero Carbon Yorkshire.
Our ambition going forwards is to plan a roadmap for a climate-smart, successful and sustainable Yorkshire and identify local solutions that are good for people, prosperity and the planet.
For more information and to register your interest, please visit our facebook page.