The Zero Carbon Yorkshire Buildings working group is made up of a wide range of building professionals, businesses, activists and academics from across the Yorkshire region.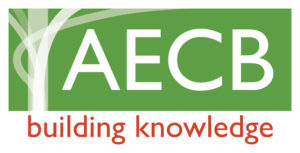 It is now also affiliated to the AECB as the AECB Yorkshire group. The group meets three times a year in Leeds and has identified the following areas to work on initially:
Promotion of Passivhaus low energy building standard (for newbuilds) to local authorities and housing associations within Yorkshire.
Exploring solutions to the financial, political and technical challenges posed by the need to undertake radical retrofits of existing buildings within Yorkshire.
Promote low carbon building and showcase local exemplar projects within Yorkshire through conferences and websites.
Exploring appropriate low carbon energy sources for ultra low energy buildings
Ideas and suggestions for the group are very welcome. Contact the administrator of the group: chayley@greenbuildingstore.co.uk 
 LINKEDIN Group: Zero Carbon Yorkshire BUILDINGS
Next meeting: 'Building Passivhaus at scale' Monday 26 October 6pm, with speakers on City of York Council Passivhaus housing and Purehaus Passivhaus developers.
---
September 2020 Online meet-up 'Community retrofit'
Jon Hall (j.hall@communityenergyengland.org), Community Energy England

Jon

athan Atkinson (jonathan@carbon.coop), Carbon Coop / People Powered Retrofit – Powerpoint

Tim Lunel (tim.lunel@lowcarbonhub.org), Cosy Homes Oxfordshire –

Powerpoint

Andy Boyle (andy@createadventures.co.uk), Otley Energy – Powerpoint

Tom de Simone (yorkcommunityenergy@gmail.com), York Community Energy – Powerpoint

Matthew Tulley (info@ecoholmes.org.uk), EcoHolmes – Community Land Trust Holmfirth – Powerpoint

Geoff Cox (reflections1471@gmail.com), Sheffield retrofit campaign –

Powerpoint
---
July 2020 Online meet-up 'Build Back Better/ Green Recovery'
'Accelerator Cities – The role of West Yorkshire, Leeds and Otley in UKGBC programme for city-led retrofit': James Brass, Policy Officer, West Yorkshire Combined Authority. More information: https://www.ukgbc.org/ukgbc-work/accelerator-cities/ – Powerpoint
 'Connecting communities: The role of communities in the  UKGBC Accelerator Cities Programme' Andy Boyle , Otley Energy – Powerpoint
 'Climate action at Neighbourhood Level', Phil Bixby, My Future York & Passivhaus designer/ Architect at Constructive Individuals – Powerpoint
'The renovation of Ravine House': Howard Evans, Director at Chiles Evans + Care Architects & Director of Architecture and Landscape Architecture Dual Courses at the Sheffield School of Architecture, University of Sheffield – Powerpoint
 'Kingswood Estate, London – independent review of a 700-unit, mixed-construction retrofit scheme', Nicholas Heath, Director, NDM Heath Ltd: Sustainable Energy Services & Associate Director, Sustainable Traditional Buildings Alliance – Powerpoint coming soon
WATCH WEBINAR RECORDING (You will have to register to view)
---
March 2020 Online meet-up
Professor Fionn Stevenson, Sheffield University  'Housing Fit for Purpose: Performance, Feedback & Learning' – and the importance of effective Building Performance Evaluation/ Post Occupancy Evaluation for NZEB housing'. Powerpoint  Link to Book
Dr Martin Fletcher, Research Fellow, Leeds Sustainability Institute: 'Evaluating the Performance of Passivhaus Dwellings Pre and Post Occupancy'. Powerpoint
WATCH WEBINAR RECORDING (You will have to register to view)
---
November 2019 Meet-up Presentations & Links
---
July 2019 Meet-up Presentations & Links
---
January 2019 Meet-up Presentations & Links
– Dr Rafael Espinosa from University of Sheffield (r.eufrasio@sheffield.ac.uk) The Hidden Energy of Buildings and Construction Materials Powerpoint
– David Garlovsky, Inno-Therm (info@inno-therm.com)  Environmental impact associated with the supply chains of insulation materials with focus on specifying a low carbon insulation Powerpoint
– Matthew Tulley (m.tulley@solidcstore.org) "The Generation Carbon Game: Interactive Quiz tests your knowledge of homes and transport for you, your grandparents and before". [No powerpoint]
---
October 2018 Meet-up Presentations & Links
– Matthew Hill (matthew@leda.coop), Consulting Engineer and Company Director, Leeds Environmental Design Associates (LEDA) "Should we stop installing gas boilers ?" With the 2030 target for a 60% reduction in CO2 emissions creeping up on us, we have to decide when to stop using fossil fuels. Read more on this: https://www.cibsejournal.com/opinion/should-we-stop-specifying-gas-boilers/
– Dr Claude Saint-Arroman (claude.starroman@ntlworld.com), Architecture Lecturer,on the findings of her PHD, "Architectural boundary designs: a Journey towards Resilience" Powerpoint

– Phil Bixby (phil@constructiveindividuals.co.uk), Architect, Constructive Individuals 'Overview of 3 Passivhaus newbuild projects in York' Powerpoint

– Richard Spencer (richard@leda.coop), LEDA 'Building Physics & construction at the Roundhay Passivhaus' Powerpoint

– Eric Parks (eric@ericparks.co.uk), Buckrose Ecological Architects 'Trans-Pennine Passivhaus Design: Experience and Lessons Learned?' Powerpoint

---
June 2018 Meet-up Presentations & Links
– Martin Rinvolucri (martinrinvolucri@beattiepassive.com) Beattie Passive on 'Passivhaus Manufacturing Hubs: for Housing Associations & Local Authorities'. Powerpoint 
7-mins video of the Beattie Passive build process: https://youtu.be/0Ro9aSjVedE
– Jonathan Wilson, CITU (jonathan@citu.co.uk) on 'Citu Works Manufacturing facility in Leeds Climate Innovation District'
– Dr Alice Owen & Dr Kate Simpson, Sustainability Research Institute, Leeds University  (a.m.owen@leeds.ac.uk/ k.simpson2@leeds.ac.uk) 'Skills and Knowledge for Sustainable Construction in ʟeeds' – Powerpoint
---
January 2018 Meet-up Presentations & Links